How to register UJ Online 2024-2025
How to register UJ Online 2024-2025
UJ Online Registration details for applicants. Applicants can get the steps needed for registering online
UJ Registration information guide: Applicants can get any information on UJ Online Application below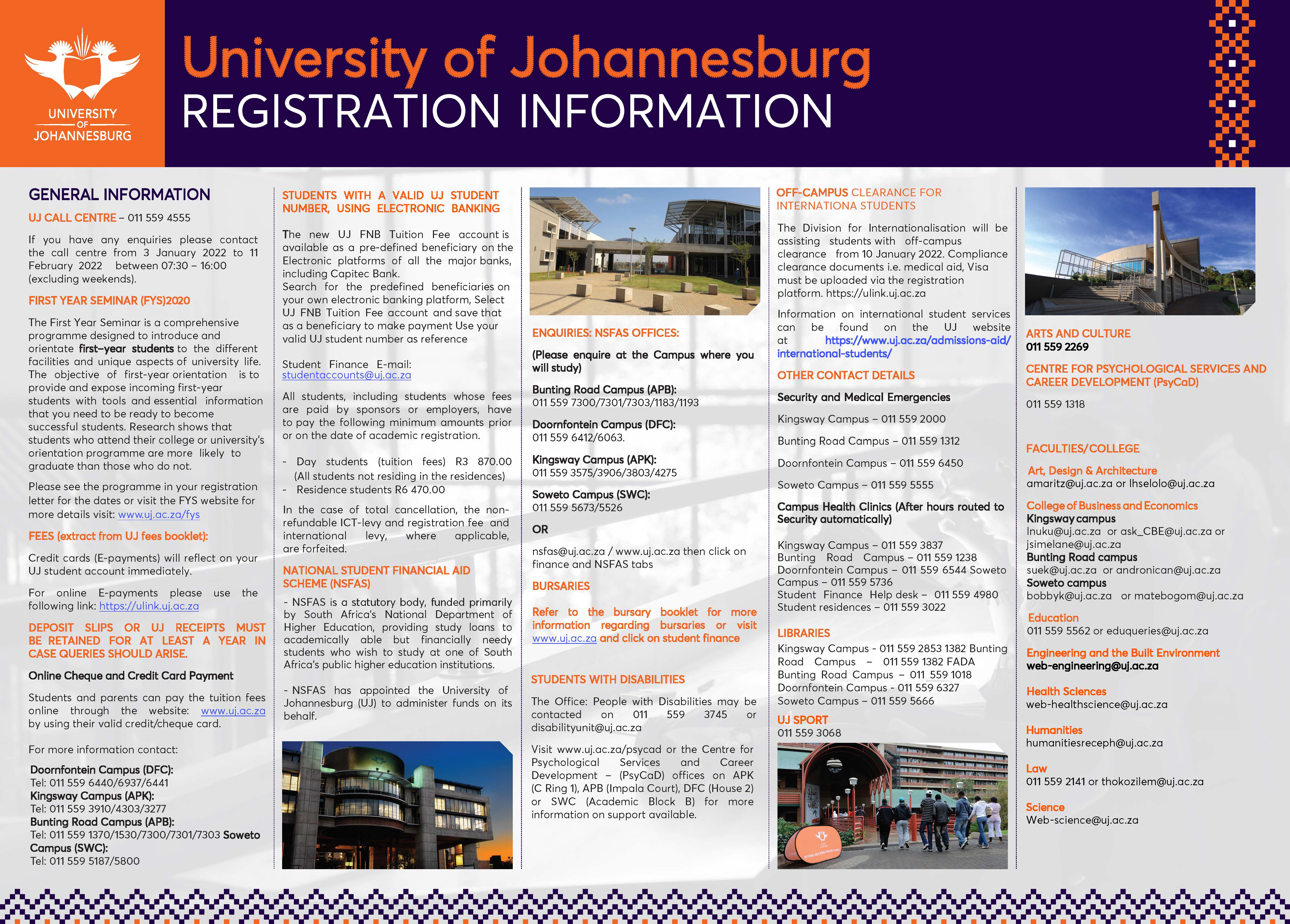 Steps to register online: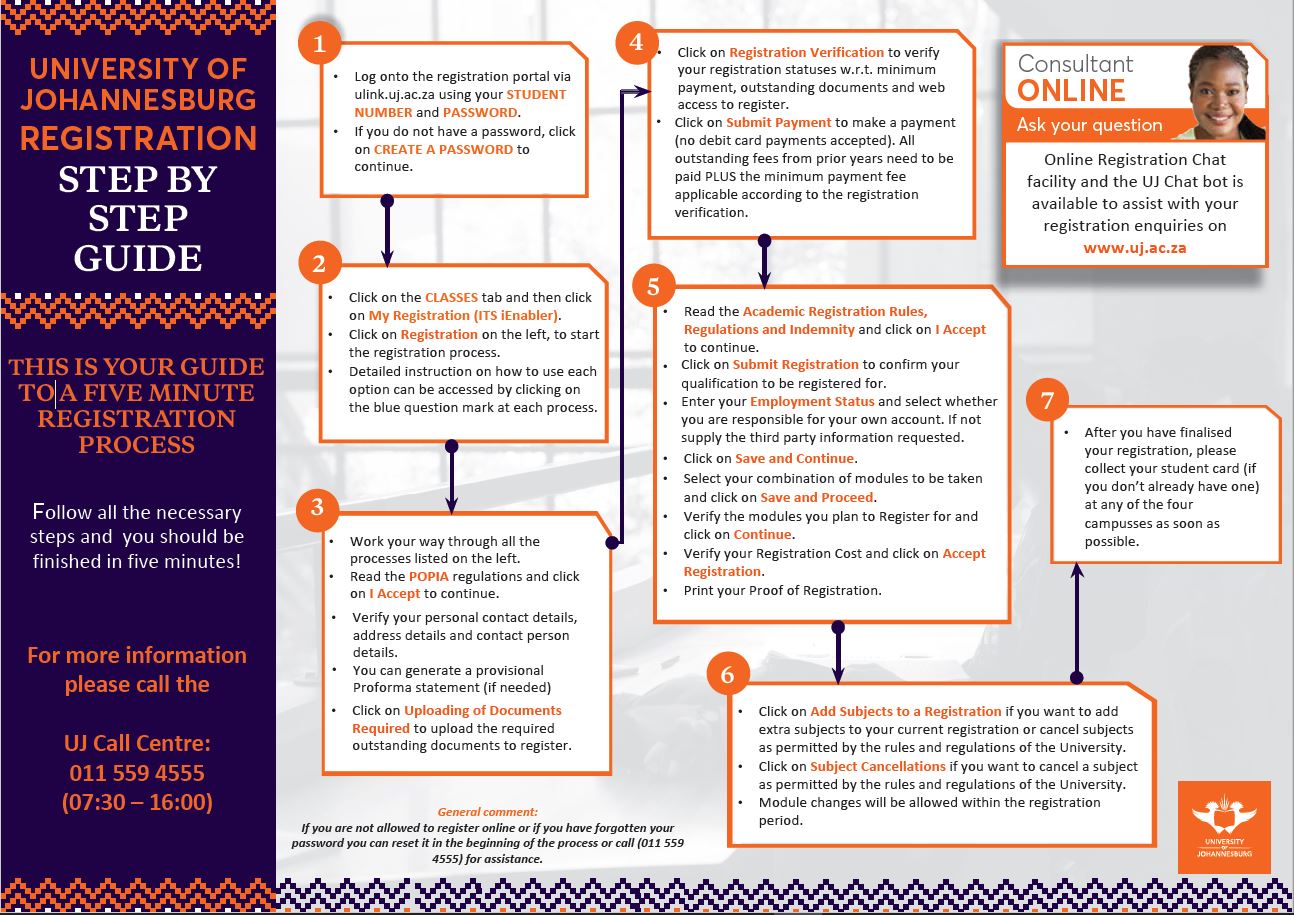 The document below shows the steps needed for registering UJ Online
Step 1: Go to the University of Johannesburg's website and click the Admission > Apply for Admission link for applicants seeking undergraduate or graduate admission (UJ Online Application). Following that, you can choose your course of action and proceed to the registration, application, and document uploading stages. This link will take you to the Online Application System at the University of Johannesburg.
Step 2: Register for classes at the University of Johannesburg online. After clicking the link in step one above, you will be directed to the University of Johannesburg Online Application System form, where you must enter all required information. Individuals who are applying for the first time have never used the University of Johannesburg's online application system before and do not already have accounts that allow them to log in using their username and password. If this is your first time applying, you must first register. You must provide your name, email address, password, the type of program you're applying for, and your qualification mode during the registration stage.
Step 3 requires you to upload supporting documentation; all new qualification candidates must complete this step (all first-time applicants and University of Johannesburg students starting a new qualification). The application deadline coincides with the deadline for uploading the required files. Materials received after the application deadline will not be accepted. Scanners and other electronic equipment are not available at the University of Johannesburg. Before beginning the UJ Online Application procedure, please ensure that your documents have been scanned and uploaded to an electronic device.
After receiving your student ID, the fourth step is to pay the application fee through the University of Johannesburg. Use the reference number for your application fee, as well as your University of Johannesburg student number (ie STUDENT NUMBER 5370810030). After you have paid the fee, your application will be considered and processed. Please be aware that this fee is non-refundable.
Click this link to visit UJ.ac.za/Pages/Default.aspx.
more details on banking and payments.
As the final step, the completed UJ online application must be submitted. The applicant must complete the application by following all of the instructions from Home to Submit Your Application.
USEFUL LINKS FROM UJ
Click here for more information on the school